Brother Embroidery Machines
The NEW Brother VR Single-needle Embroidery and Free-motion Sewing Machine.
£

2915.83 + VAT

£

3499.00 inc. VAT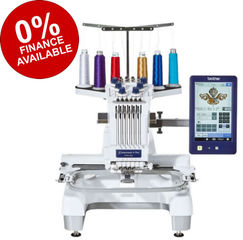 300 x 200 mm embroidery area, 10.1" LCD touch screen, Variable speed: 400 to 1,000 stitches per minute, Industrial acceleration, Automatic threading, 37 built-in fonts, LED pointer
£

4999.17 + VAT

£

5999.00 inc. VAT
Take your embroidery skills to the next level with the Brother PR1055X Embroidery Machine, single head with 10-needles, ideal for both home and business alike.
£

7499.17 + VAT

£

8999.00 inc. VAT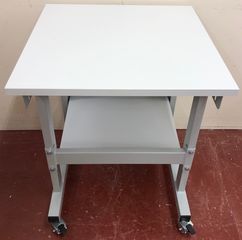 Heavy duty embroidery machine stand for the Brother PR and other similar models. Castors fitted.
£

225.00 + VAT

£

270.00 inc. VAT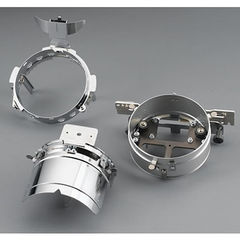 Brother PR650, PR655, PR670E and VR cap frame attachment
£

715.83 + VAT

£

859.00 inc. VAT
The wide angle cap frame provides an expanded embroidery area, allowing you to stitch caps virtually ear-to-ear.
£

999.17 + VAT

£

1199.00 inc. VAT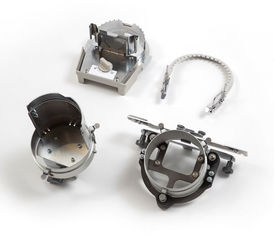 Create beautiful embroidered hats with the Flat Brim Cap Frame Set! Its easy alignment and ratcheting mechanism let you embroider closer to the brim by simply pressing the upper frame to align to the centre of the cap.
£

1249.17 + VAT

£

1499.00 inc. VAT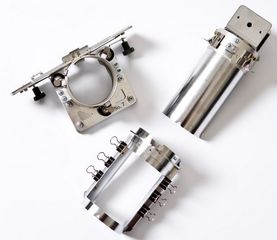 Embroider virtually anything that's cylindrical and normally difficult to sew
£

999.17 + VAT

£

1199.00 inc. VAT
Strong, sturdy with a strong commercial feel, the Stella 3006 will take the heavy workloads of for example the Brother PR commercial embroidery machines or the new generation of large domestic sewing machines including the the Brother Innovis 1, Husqvarna