Brother S7100A Direct Drive Straight Stitch with Trimmer Industrial Sewing Machine
Description
The Brother S-7100A is a high quality direct drive straight lockstitch self lubricating sewing machine with adjustable stitch length and reverse function, with thread trimmer and built-in LED Light. Accessory kit included.
With Direct Drive, the motor is mounted directly onto the sewing machine head. Leading to less noise and vibration than compared to a belt driven clutch motor.
The power consumption of the machine is approximately 50% less than that of a belt driven system (with an AC Servo Motor)
Supplied either as a head in a box or complete on unit stand with table top.
NOTE: Auto footlifter is an extra cost item
S-7100-403 (light to medium materials)
Max Speed - 5000spm
Max Stitch Length - 4.2mm
Max Footlift Height (By Knee) - 13mm
Max Footlift Height (Manual) - 6mm
S-7100-405 (heavy materials)
Max Speed - 4000spm
Max Stitch Length - 5mm
Max Footlift Height (By Knee) - 13mm
Max Footlift Height (Manual) - 6mm
Delivery available at extra cost
Why buy from Hobkirks?
A family company you can trust
SMTA member (Sewing Machine Trade Association)
Over 100 years experience (Est. 1903)
Large range of machines at competitive prices
All machines carry a comprehensive RTB parts and labour warranty
6 sewing machine technicians
3 parts people
Showrooms for demonstrations & private free car parking
To view, place an order or if you cannot find the machine you want we can probably locate it for you, please ring 01254 693555 with your requirements.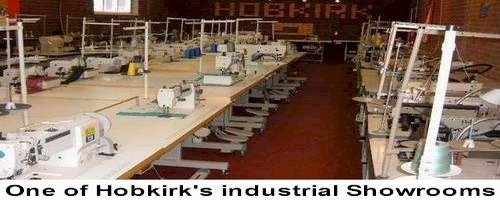 Reviews
There are no reviews yet.
Add review