Steam Irons and Pressing Equipment
Steam irons simply applies steam to your garments whilst ironing. The steam moistens and relaxes fabric fibres making it easier for the iron to remove creases. Generally, the higher the steam output, the more effectively the iron performs. They are very popular with garment manufacturers and often charity shops.
Please take the time to browse the models below and if you require any further information please email us at info@hobkirk.co.uk or call us on 01254 693555.
---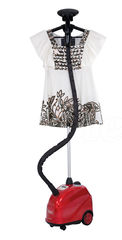 Texi Master - professional, high efficient steamer with elegant design. Decorates every place. High power 1.700 W and unique 9-level adjustable evaporation intensity with the use of remote control provide convenient, fast and economical operation
£

199.00 + VAT

£

238.80 inc. VAT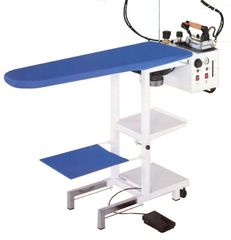 4.5 litre boiler with iron and heated vacuum table
£

695.00 + VAT

£

834.00 inc. VAT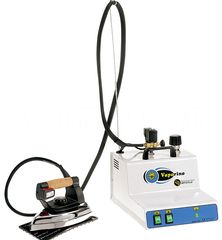 1000 watt - 2.1 litre water capacity.
£

249.00 + VAT

£

298.80 inc. VAT