Magna Frame (8 in 1) Embroidery Machine Accessory
Description
The 8 in 1 Magna Frame.
The revolutionary way to embroider hard to hoop products such as socks, sleeves, bags, headwear etc. using magnetic windows.
Simply place your product on the metal base window then place the upper plastic window directly on top. The magnets located in the upper window will hold onto the base window and hold the product during embroidery.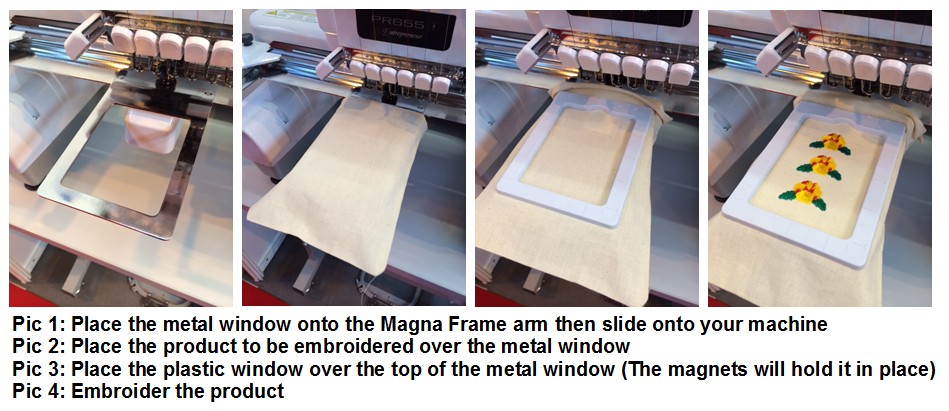 Window sizes:
1" x 6" (2.5cm x 15cm)
2" x 4" (5cm x 10cm)
3" x 4" (7.5cm x 10cm)
5" x 4" (12.5cm x 10cm)
7" x 5" (17.5cm x 12.5cm)
4" x 11" (10cm x 27.5cm)
6" x 8" (15cm x 20cm)
6" curved (15cm curved)

Available for:
Diamond, Happy, Merlin, Ricoma, SWF, Tajima, Toyota, Zoje, ZSK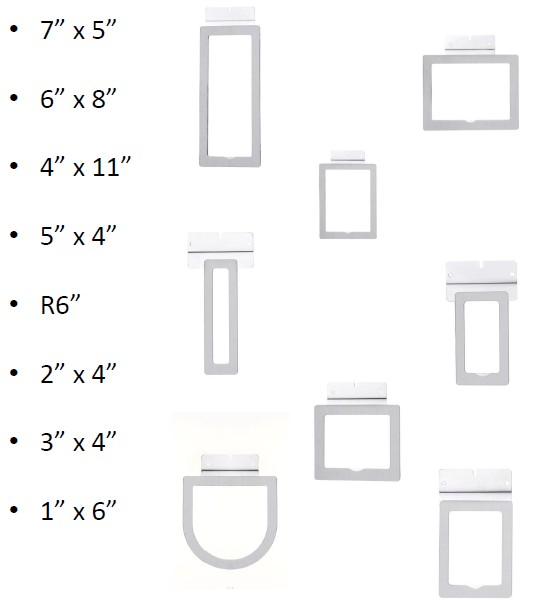 Reviews
There are no reviews yet.
Add review