Propress
For over twenty-five years Propress Steamers have been in daily use around the world. Indispensable from the smallest boutiques to the largest retail chains and department stores, adding value and customer appeal.
Steaming textiles and fabrics from manmade fibres through to precious antique yarns. Propress' New Generations of electronic Steamers are of unmatched quality, safety and performance.
Propress Steamers are proven to be indispensable to the interior design and curtain making professions. In the workroom, steaming curtains, particularly high drops, enable linings, interlinings, pleats and seams, hanging naturally, not only to be crease free but enable inspection for any possible incon­sis­ten­cies.
At point of installation, Propress Steamers enable the curtain fitter to rapidly remove any transit creases, dress and confirm pleats and trimmings, swags and tails, headings and pelmets. The job is then complete! Perfect presentation can only project your professional and caring image.
A choice of steamer models with various hose lengths to suit most drops, however high, Carrying Cases for easy and compact transportation, enable you to choose the right Propress for your exact needs. We understand your business!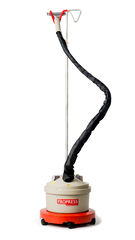 The PRO290 Steamer is perfect for smaller operations and a less demanding enviroment...
£

395.00 + VAT

£

474.00 inc. VAT
The PRO580 has a larger boiler capacity, so lasts longer and is designed for heavy, continuous use.
£

495.00 + VAT

£

594.00 inc. VAT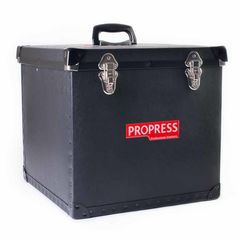 Sturdy carry case designed to fit all current models of Propress Steamer.
£

90.00 + VAT

£

108.00 inc. VAT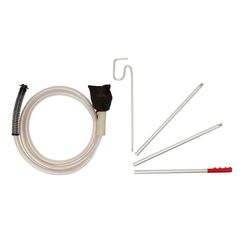 This enables the user to steam drops of just over 3 metres without using a ladder, ideal for curtains, drapes, marquee linings and displays.
£

82.00 + VAT

£

98.40 inc. VAT