Rimoldi EM1-451-10 Industrial Blindhemming Machine (Used)
Description
Rimoldi EM1-451-10 Industrial Blindhemming Machine (Used)
Brief description: Blind hemmer / Blind stitcher
Ideal for: Hemming trousers, skirts, curtains etc.
Condition: Pre-owned
Materials: Light to medium
Stitch type: Chainstitch
Reverse: n/a
No of needes: 1
No of threads: 1
Motor type:
Motor voltage & phase: 440v: Three phase (Can be changed at extra cost)
Stand: Included
Table top: Included
Cotton Stand: Included
Warranty: 3 months parts and labour (Return to base)
LED light: Optional
Machinist chair: Optional
Needles: Included
Service: Machine serviced prior to dispatch
Delivery: Local delivery by our own vans. Other delivery destinations by pallet, please ring for further information.
If you cannot find the machine you require please give us a call, our stocks change daily.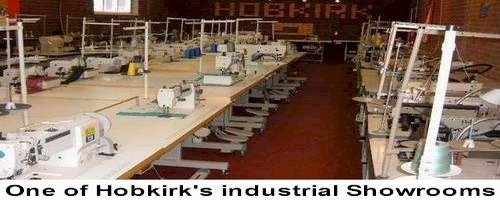 Reviews
There are no reviews yet.
Add review