Makower | A walk in the park
Woof, woof! Grab the collar and lead it's time for these super cute furry friends to go walkies in the park. Chasing butterflies and bees and cats up trees, whilst racing through flowers…so much fun to be had. These charming prints are complimented by a 24" / 60cms panel. Perfect to cut up into cushions, use for placement applique on bags or use two together for an easy sew lap quilt, the possibilities are endless.
Free matching patterns available on:
http://­www.­makoweruk.­com/­section/­a-walk-in-the-park/
Available in 2 colours: Cream and Grey.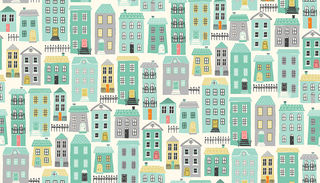 Available in Cream.
A Walk In the Park Panel (60cm) 100% cotton fabric by Makower UK.