Pfaff Accessories - Category A
Like sewing machines, accessories are designed to make sewing easier, more professional and therefore more enjoyable.
These accessories will fit all the Pfaff sewing machine models in the table below.
If you are not sure which items are compatible with your machine, call our freephone number on 08006 520880 and quote your model number and we will provide you with the relevant information.
Category A Models:
* Hobby301
* Hobby 303
* Hobby 307
* Hobby 309
Varimatic 6085
Varimatic 6085
Varimatic 6086
Varimatic 6087
* These sewing machines have a presser foot holder of 6mm. Because newer presser feet are produced to fit 8 mm holders, there may be a small gap between the holder and the presser foot attachment. You will need to change to the 8 mm presser foot holder when using the newer presser feet.
The bias binder is used to bind bias tape to the edge of fabric.
The non-stick foot is used to sew hard-to-feed fabrics.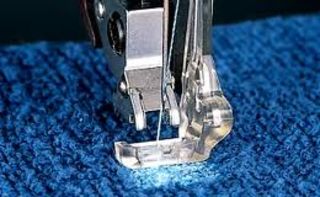 The Free-Motion/ Darning Foot is perfect for sewing free-motion embroidery or darning.
Pfaff Blue Bobbins.
The welting foot and the twin welting foot are used to make trim for your home dec projects like pillows, cushions and other home accessories.
The piping foot is used to stitch piping onto material which is useful for several projects.
With the ruffler, you can make closely or widely spaced pleats automatically while sewing.