Bunny Garden By Lewis & Irene
This new fabric range inspired by a very fluffy and very special pet, their white bunny called Leo. A bunny who likes to snuggle up and have his ears tickled, occasionally falling sound asleep on your lap in bunny bliss. He loves nothing more than a happy hop around our cottage garden and this late Spring, much to his surprise met a family of ducklings heading from their nest down towards the riverbank!
Available in 2 colours
Available in White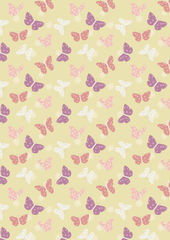 Available in 3 colours
LIMITED TIME ONLY - Approx 500g scrap bag filled with fabric off cuts and pieces. £5.00 each. WHILE STOCKS LAST!