Styrteknik Hector
Description
Model: HECTOR
For the tufting of cushions
THe Styrteknik HECTOR presses the cushion together at the tufting point and sews a pattern which provides a permanent compression of the cushion and keeps the fabric and filling in place. The pattern can be in the form of a circle or a line and is fully adjustable between 4 and 25 mm. The number and length of the stitches are easily set with a dial.
You can use the HECTOR for cushions up to 15cm. (optional lifting height of 20cm is available).
Cushions may contain polyester foam, crumb foam or fibre fill. The normal work rate of this machine is 8 to 12 operations per minute.
Standard Arm Model - 60cm arm length
Long Arm Model - 100cm arm length
Optional Extras: UV-light / Increased lifting height of presser foot to 20cm.
Standard equipment: Thread trimmer, position light, double table.
Delivery available at extra cost
Why buy from Hobkirks?
A family company you can trust
SMTA member (Sewing Machine Trade Association)
Over 100 years experience (Est. 1903)
Large range of machines at competitive prices
All machines carry a comprehensive RTB parts and labour warranty
6 sewing machine technicians
3 parts people
Showrooms for demonstrations & private free car parking
To view, place an order or if you cannot find the machine you want we can probably locate it for you, please ring 01254 693555 with your requirements.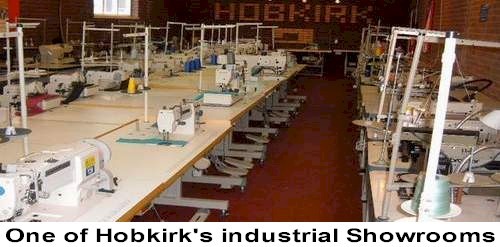 Reviews
There are no reviews yet.
Add review