Benartex | Cat-i-tude 2
After the unprecedented response to her first Cat-I-Tude line of fabrics, Ann Lauer has created a follow-up collection with all the charm and fun of Catitude. Ann has
included a great panel that can be used as is or cut apart, and beautiful paisleys, stripes and geos that will enhance all your sewing projects.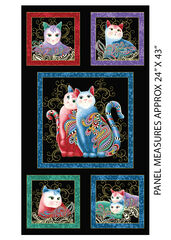 Purrfect Together 100% cotton cat panel by Benartex fabrics.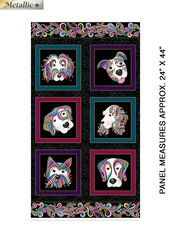 Dog On It 100% cotton dog panel by Benartex fabrics.